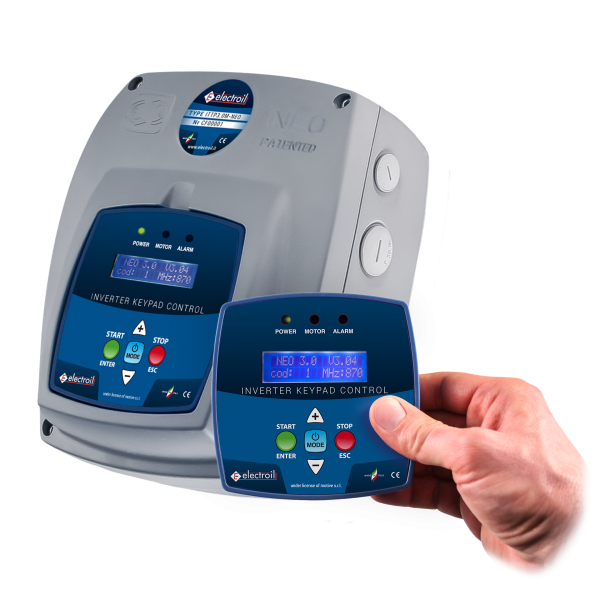 The NEO - Electroil Pump-Inverter series originate from the long experience of the company in the field of water pumps drives, doing treasure of the advices of professionals, who daily installs and manages our on board motor Inverters.
The inverters NEO are specific for three-phase centrifugal pumps, with power up to 11 kW, waterproof, specifically designed to get the best functionalities and maximum practicalness of installation on motor pumps for civil water systems pressurization, industrial and irrigation systems.
By installing on a pump an inverter or more inverters communicating each other in a group of the NEO range, you get a
system that is professional, innovative, extremely compact, technological, easy and practical to set up and start, with a modern design and at the same time, functional, which does not leave indifferent the experts of this sector.