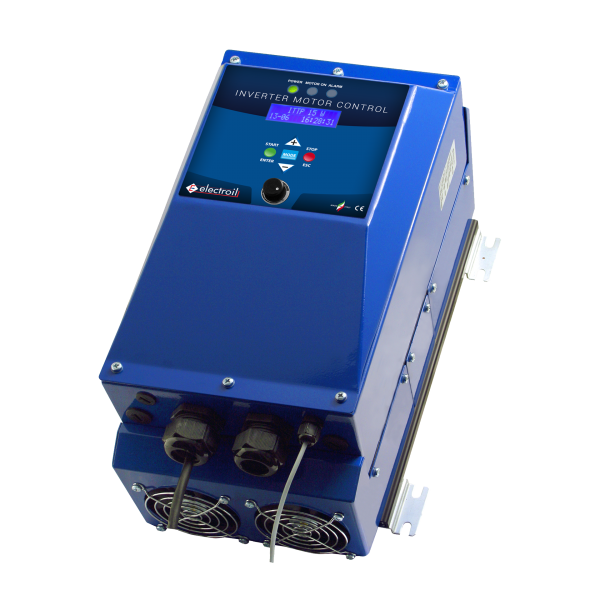 An Inverter or Variable Speed Drive is an electronic device that, supplied directly from the power line, through a sophisticated control, allows to change the frequency and the amplitude of the supply mains voltage of a three-phase or single-phase asynchronous electric motor, and consequently, allows to change its angular speed.
The range of Electroil® inverters specific for industrial motors available with powers from 1.5 kW up to 22 kW.
The main applications are:
- Replacement of single-phase motor through three-phase motor with Inverter supplied at 230V single phase;
- Speed regulation with start and stop ramps on the gearmotor as a replacement of the mechanical speed-variator with knob;
- Speed regulation by buttons, potentiometer, voltage or current signal and remote control on asynchronous motor for belt conveyer;
- Speed regulation on general industrial machines with the possibility of serial communication between multiple inverters;
- Speed regulation and torque control on cutting-off machines with braking resistances in presence of inertial loads;
- Speed regulation on oenologyc pumps with control of revolutions done through encoder or proximity;
- Control of other motors in general, ensuring a significant energy saving.