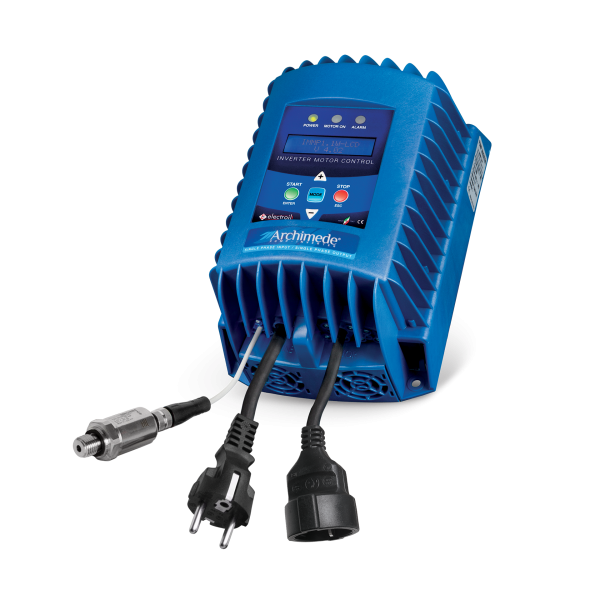 An inverter, or variable speed drive (VSD speed variator), in principle is an electronic device supplied directly from the power line that, through a sophisticated control, allows to change the frequency and the amplitude of the voltage supply of a three phase (or single phase) asynchronous electrical motor and consequently, allows to change its rotation speed. These devices are generally used to drive asynchronous motors in the auto-motive field, industry and since some years also in the pumps field, in order to get optimal performances with the best possible energetic efficiency.
The range of Electroil inverters specific for centrifugal pumps, is the most complete one you can find in this field, with powers from 1.1kW to 30kW. Our range of inverters is used in the water circulation and pressurization of civil and industrial networks as well as residential and agricultural irrigation systems generally of small, medium and large sizes.
These inverters need for their operation only to be connected to the power line through an electrical cable and to the water supply through a pressure transducer. They are suitable for any types of centrifugal pumps aside from their capacity and head.